Our 5 shareholders are also sitting as the Directors of our Board.
For the time being, our Board is led by our Executive Managing Director. In 2019, the Board met to discuss mostly financial matters, especially financial statements, the exposure of our Company to various risks. Also, our Board of Directors ensures that Alpha Powers complies with the relevant laws in Myanmar.
Therefore, Board Charter has been prepared and all our BODs are committed to comply with director's roles and responsibilities.
For 2020 and 2021, BODs discuss mostly of Business Strategy to drive the company during tough situations like Covid-19 and political issues.  After having received the prestigious award, ASEAN Biz award under SME Excellence in employment category in 2020, BODs are more committed to do and support the projects better for the benefits of stakeholders.
Meeting attendance
FY2019 (Our Board met 5 times last year, and on average, the attendance rate reached 92%.)
| | | | |
| --- | --- | --- | --- |
| Name | Role | Shareholder | Attendance |
| U Thet San | Executive Managing Director | Yes | 100% |
| Dr. Aung Htet Win | Non-executive Director | Yes | 80% |
| U Aung Khaing Htwe | Non-executive Director | Yes | 100% |
| U Lin Htet Aung | Executive Director | Yes | 80% |
| U Myo Myint Tun | Non-executive Director | Yes | 100% |
FY2020 (Our board met time 6 times at 2020, and on average, the attendance rate reached 100%.)
| | | | |
| --- | --- | --- | --- |
| Name | Role | Shareholder | Attendance |
| U Thet San | Executive Managing Director | Yes | 100% |
| Dr. Aung Htet Win | Non-executive Director | Yes | 100% |
| U Aung Khaing Htwe | Non-executive Director | Yes | 100% |
| U Lin Htet Aung | Executive Director | Yes | 100% |
| U Myo Myint Tun | Non-executive Director | Yes | 100% |
FY2021 (Our board met 6 times at 2021, and on average, the attendance rate reached 100%.)
| | | | |
| --- | --- | --- | --- |
| Name | Role | Shareholder | Attendance |
| U Thet San | Executive Managing Director | Yes | 100% |
| Dr. Aung Htet Win | Non-executive Director | Yes | 100% |
| U Aung Khaing Htwe | Non-executive Director | Yes | 100% |
| U Lin Htet Aung | Executive Director | Yes | 100% |
| U Myo Myint Tun | Non-executive Director | Yes | 100% |
FY2022 (Our board met 6 times at 2022, and on average, the attendance rate reached 96%.)
| | | | |
| --- | --- | --- | --- |
| Name | Role | Shareholder | Attendance |
| U Thet San | Executive Managing Director | Yes | 100% |
| Dr. Aung Htet Win | Non-executive Director | Yes | 100% |
| U Aung Khaing Htwe | Non-executive Director | Yes | 100% |
| U Lin Htet Aung | Executive Director | Yes | 100% |
| U Myo Myint Tun | Non-executive Director | Yes | 80% |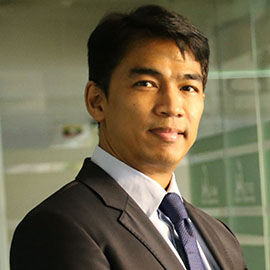 U Thet San
B.E (Electronic & Information Technology) – Yangon Institute of Technology
Executive MBA – Yangon University of Economics
Certified Director by the Thai Institute of Directors
Vice President of Myanmar Badminton Federation
Business Management
Project Management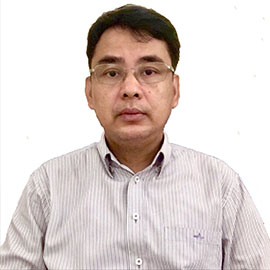 U Aung Khaing Htwe
B.E (Electronic & Information Technology) – Yangon Institute of Technology
Business Management
Chairman of Myanmar Apiculture Association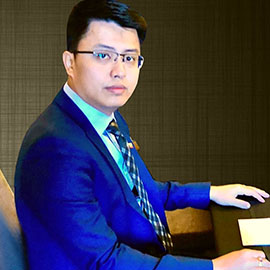 Dr. Aung Htet Win
M.B.B.S., (YGN)
Master of Public Health (Chulalongkorn University)
Executive Committee Of Myanmar Construction Entrepreneurs Federation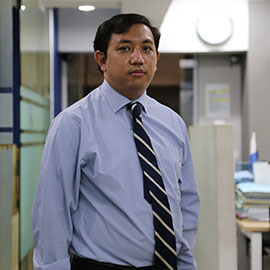 U Lin Htet Aung
B.E (Electronics) – Assumption University, Bangkok
B.A (Business Management) – Yangon University of Education
Certified Director by the Myanmar Institute of Directors
Certified Electrician Inspector by The Ministry of Planning, Finance and Industry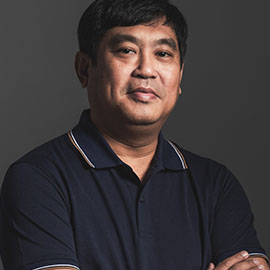 U Myo Myint Tun
B.E (Electronic & Information Technology) – Yangon Institute of Technology
Executive MBA – Yangon University of Economics
Business Management
BOD Member of Myanmar Investment and Technology Co
Member of the Executive Committee of the UMFCCI